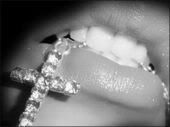 Being a Christian can sure sometimes be painful. It's hard to even dream of being close to the perfection of Christ. Making mistakes, letting our flesh control us, seeing the pain in peoples lives, experiencing pain in our own lives, making the same mistakes over and over again. What a learning process this life is.
How do we become better? With Christ, of course :) He died for us, for our sins, for our ever-lasting life. Our mistakes have been pre-paid by his life and death on the cross. I can't even fathom that sometimes. Our pain is nothing in comparison to Him taking on all our sin.
Thank you for that Jesus. Thank you for taking my sin. Thank you for dying for me. Thank you for loving me that much. Help me to live a cleaner life, in ways only you know. Help me be a better example of Christian beliefs and practices. Help others around me see that I am trying. Help others who I've hurt see that I do care and even if misguided in my actions, that I do not ever intend to hurt anyone.
"We are made right with God by placing our faith in Jesus Christ. And this is true for everyone who believes, no matter who we are." Romans 3:22, NLT